THE CTP

Water - Energy - Environment
Water - Energy - Environment
General informations
The
Water - Energy - Environment
team can assist you in managing water and energy use and more generally in achieving your environmental obligations.
Improving the management of fresh water and process water circuits in order to anticipate changes in water resources by using Best Available Techniques.
Proposing innovative solutions for reusing water while preserving productivity and product quality.
Controlling microbial activity in water circuits while limiting the use of biocides.
Optimising the performance or your effluent treatment plant, improving the reliability of its operation, solving malfunctions, saving time, energy and consumables in compliance with regulations.
Solving problems of filament bulking, foaming, refractory COD or effluent treatment.
Upgrading the capacity of your effluent treatment equipment to keep pace with changes in production.
Controlling energy costs and CO2 emissions from the papermaking industry by improving process efficiency, in order to help limit the impact of climate change.
Assisting industries in carrying out assessments of drying sections and audits of electricity consumption including pulping, refining, vacuum production, pumping, compressed air, etc
Measuring and assessing thermal energy needs and sources at a production site in order to define technical solutions and an action plan to reduce effluent temperature and waste heat.
Characterising solid and liquid waste in order to develop new strategies for energy recovery (anaerobic digestion, thermo-chemistry) or agronomic reuse, or to investigate innovative recycling routes.
The
Water - Energy - Environment
team will provide a fast, creative response to help you manage crises and anticipate change.
Do not hesitate to
contact us
!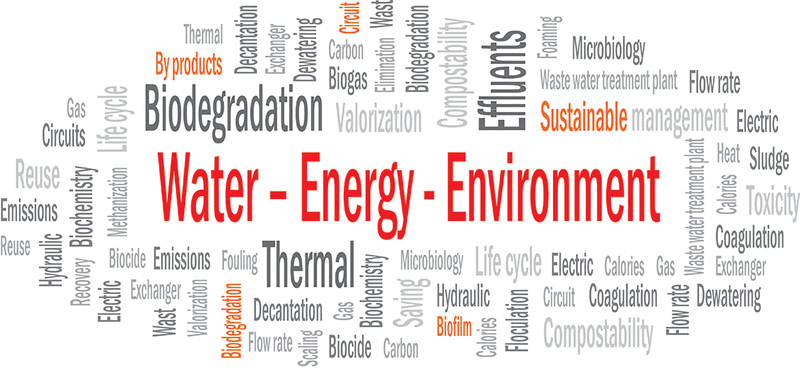 Key figures
over 150 industrial process performance audits (water and energy) and 60 training sessions over the past 20 years
over 100 characterisation tests on effluent and solid waste
---