Save the date! 13th and 14th of October 2021
Events / Exhibitions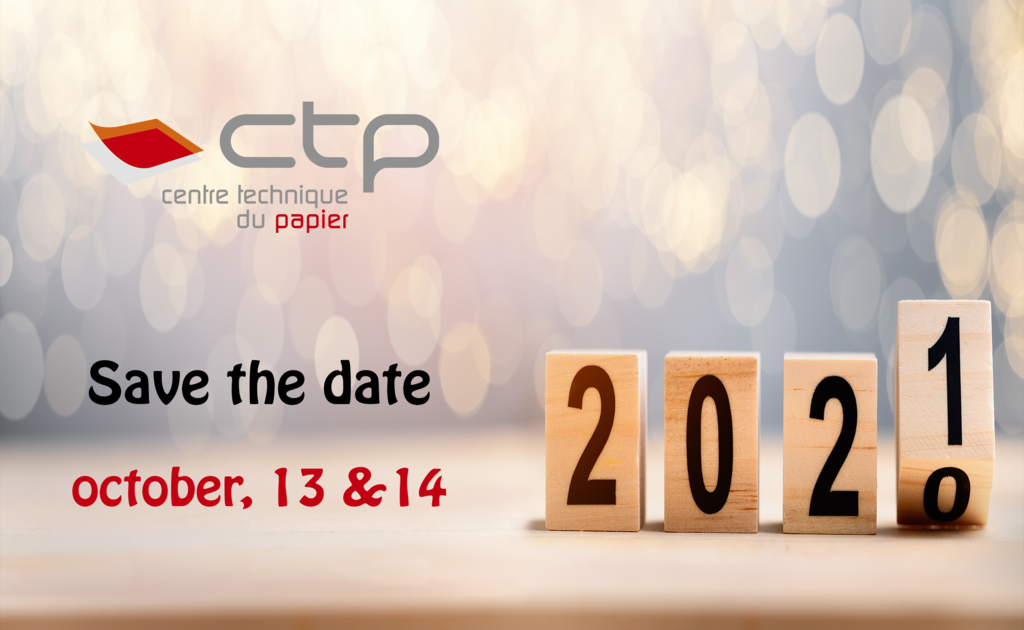 Save the date! 13th and 14th of October 2021
Published on : 03/23/2021
* Oct. 13th 2021 | What's on at CTP (le RDV CTP) … A full day dedicated to CTP innovative projects as well as their industrial applications.
* Oct. 14th 2021 | Technical Day. A full day dedicated to the acceleration of fibre based product development for Packaging… all about this fabulous recyclable and biodegradable material!
The final programs are in progress, but the reservation forms are ready!
For Registration Forms Please ask to
CTPevents@webCTP.com
o
r upload the Technical Day by a simple click