THE CTP

Materials Performance
Materials Performance
Manager Sylvie Moreau-Tabiche
General informations
The Materials Performance team can help you with the development of your processes and products. The team is concerned mainly with characterising and improving the performance of materials.
As the market becomes increasingly competitive, meeting a client's specifications is becoming a critical challenge. It is therefore important to define the relevant characteristics of products accurately and provide correct values. The measuring facilities for performing physical, converting, gluing and flushability tests in our laboratories, all of which have COFRAC testing accreditation in compliance with ISO 17025 (see scope on www.cofrac.fr), guarantee the best results and provide assurance that the materials you produce or receive from suppliers are compliant. We can also help in settling disputes via our analyses and expertise.
We also contribute to metrology testing and the quality assurance procedures implemented in businesses via the CEPI-CTS comparative testing service, to which you can subscribe, and by delivering whiteness reference standards (the CTP is one of only 5 laboratories in the world authorised to issue such reference standards).
Like the CTP's other teams, we also propose collaborative research projects to which you may subscribe. Those carried out by the Materials Performance team are specifically connected with the improvement of material performance in order to promote the use of biosourced materials.
The Materials Performance team will be pleased to answer your queries and assist you in analysing, diagnosing and promoting the use of your biosourced materials. Do not hesitate to contact us!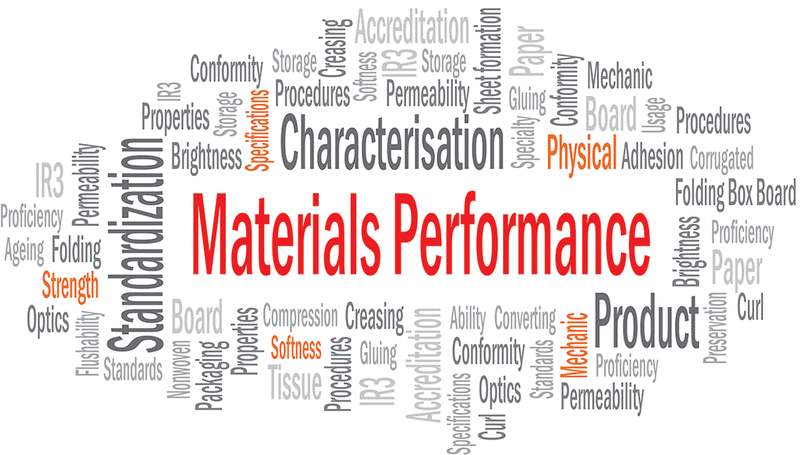 Key figures
4 engineers
7 technicians
20 years' accreditation but also 25 accredited tests
300 private contracts per year
more than 400 CEPI-CTS clients
---