#JTCTP #EIPIT #ImprimLab #Innovation #FunctionalPrints
Events / Exhibitions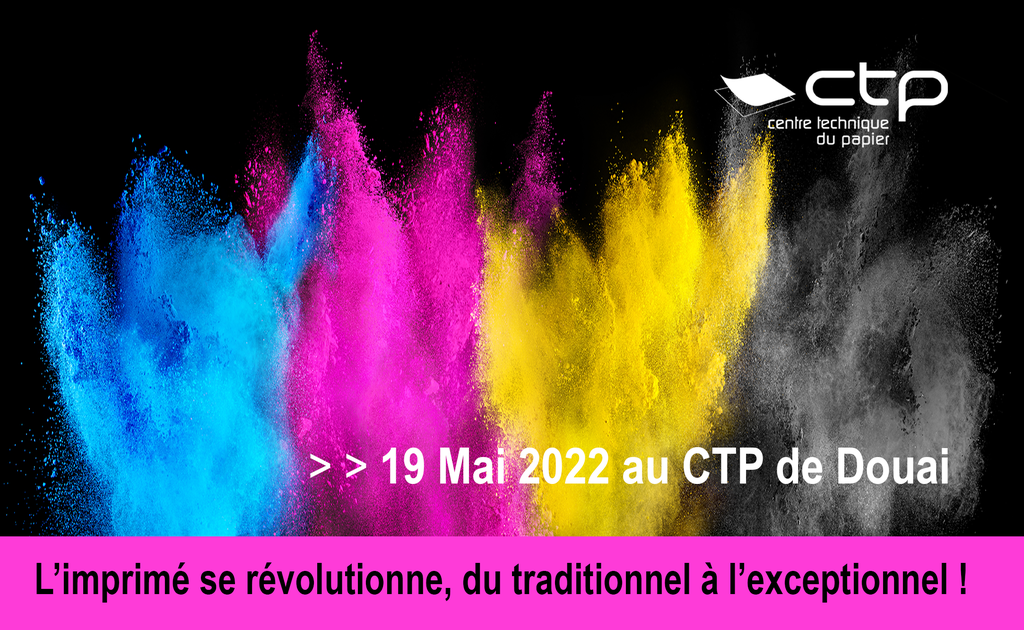 #JTCTP #EIPIT #ImprimLab #Innovation #FunctionalPrints
Published on : 12/22/2021
Book your May 19th, 2022 now!

The CTP organizes a day dedicated to innovation in printing that will astonish you... "Print is revolutionising: from traditional to exceptional" …Come and discover the developments in a place dedicated to innovation in functional printing, including printed electronics.
At the CTP in Douai (59), a team of experts in all forms of printing innovates alongside industrialists on exciting projects such as EIPIT (Printed Electronics for Printers and Converters). The Imprim'Lab technology platform gathers equipments and pilots at a same place for the future of our prints!

Book the date now! The programme is available in FRENCH only.
.