THE CTP

Hygiene - Food Contact
Hygiene - Food Contact
Manager Matthieu Schelcher
General informations
The Hygiene - Food Contact team can help you evaluate your processes and the conformity of your products.
We analyse the acceptability of your material's composition and check that production additives and auxiliaries comply with food contact standards. These acceptability tests identify any substances that are subject to restrictions and ensure that the right analyses are performed in order to evaluate your material with respect to the principal statutory reference standards.
The team has three laboratories for carrying out sensory, chemical and microbiological analyses. All of them hold COFRAC testing accreditation no. 1-0552 in compliance with ISO 17025 (see scope on www.cofrac.fr).
The sensory analysis laboratory checks that the organoleptic properties of a foodstuff are not altered by its packaging or by the odour of any paper or board.
The microbiological analysis laboratory evaluates the microbiological quality of the materials.
The chemical analysis laboratory checks the quality and chemical compliance of your products and materials and identifies any unknown substances. It is also able to quantify the potential migration of contaminants in the food product and evaluate the barrier properties of your packaging with respect to contaminants.
The Hygiene - Food Contact team will be pleased to answer your queries and assist you in evaluating the safety of your products. Do not hesitate to contact us!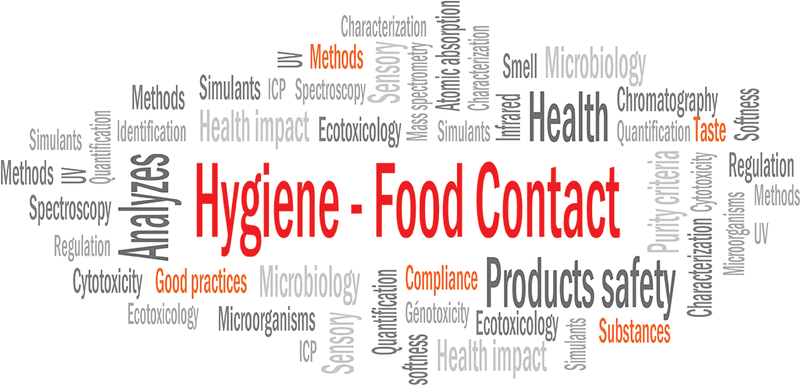 Key figures
15 employees
3 laboratories
1700 samples analysed per year
---