#Eipit #ImprimLab #Douai #PrintInnovation #Politics #CTP
Events / Exhibitions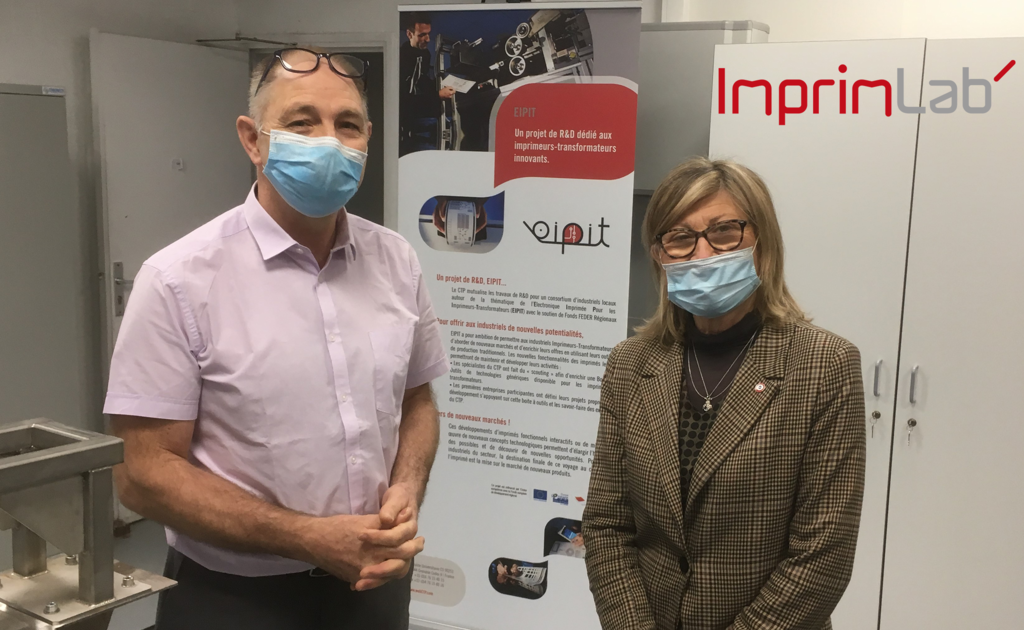 #Eipit #ImprimLab #Douai #PrintInnovation #Politics #CTP
Published on : 01/26/2021
ImprimLab' and EIPIT for tomorrow's Functional Printing.
Mrs Marguerite DEPREZ-AUDEBERT, Member of Parliament for the 9th district of Pas-de-Calais, member of the Information Mission on the Paper Recycling Industry and Regional Councillor for the Haut-de-France Region, visited the ImprimLab' in Douai on 15 January 2021. Our CTP's team of experts took her on a tour of its laboratories in order to discover all the latest developments for functional printed matter produced in the EIPIT project. This project, financially supported by FEDER funds from the Haut-de-France Region, offers a whole range of innovations for the future of printings!
More information on Print Innovation? get closer to our experts!
Imprim'Lab Platform