Celluwiz | A successful end to the project and results
Events / Exhibitions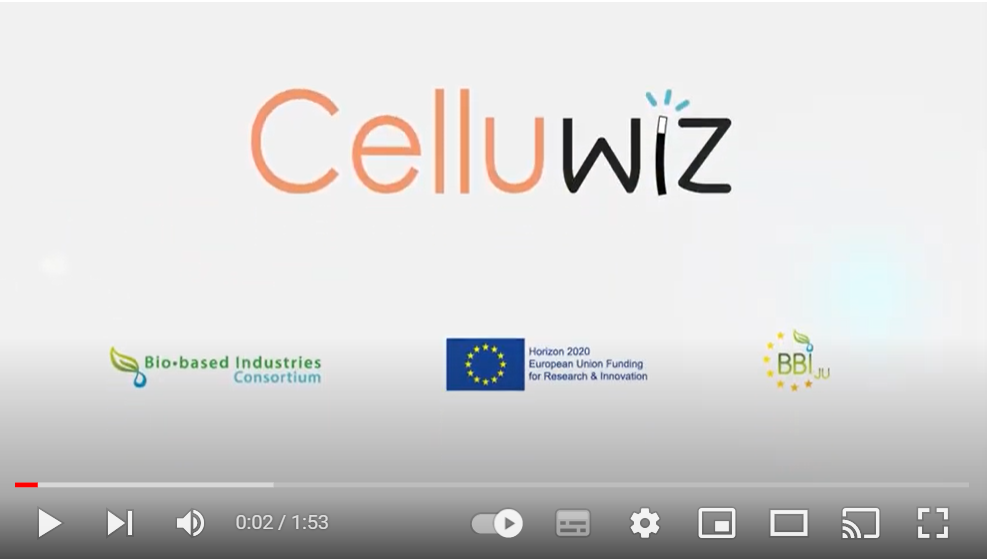 Celluwiz | A successful end to the project and results
Published on : 11/22/2022
The CelluWiz partners are proud to release a short video presenting the main results obtained during the CelluWiz project. Two innovative technologies have been combined to produce high-barrier all-cellulose packaging materials meeting the social and environmental expectations of today. Three proofs of concept, clamshells, cups and trays have been produced and offer an effective barrier to liquids, grease and gases such as oxygen, and water vapour.
With the CelluWiz project, let's design our future together!
More information on the dedicated website :
www.celluwiz.eu

or on the
project sheet : HERE
...
Let's see it together!

.
T
he Movie is on line on our YOUTUBE Chanel...
Please click and see
.