#Wishes #2021 #NewYear #CTP #NewChapter
Events / Exhibitions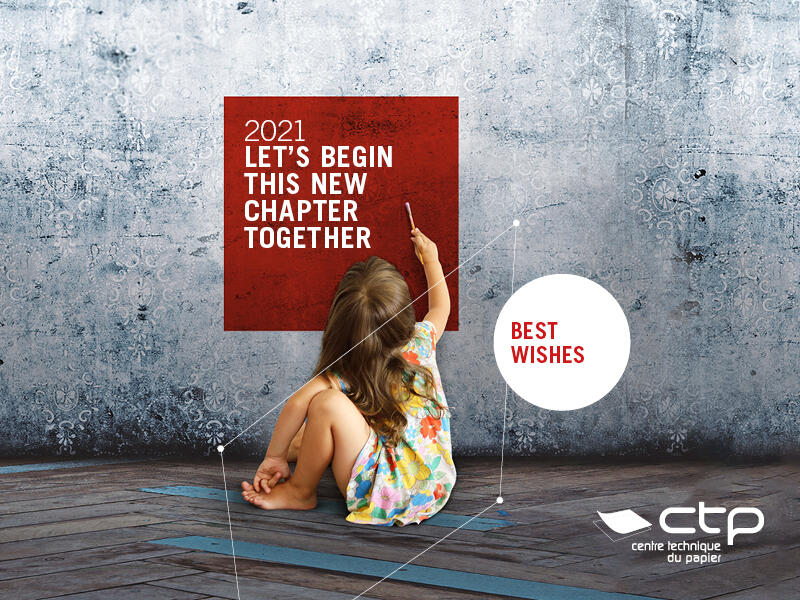 #Wishes #2021 #NewYear #CTP #NewChapter
Published on : 01/04/2021
The CTP sends you its Best Wishes for 2021!
"A digital greeting card for the CTP (Centre Technique du Papier)?! So Funny! ». Yes, at the CTP Communication Department, we said to ourselves that, faced with this year full of "twists and turns", it was better to have a second choice than no plan at all! That's why the CTP has chosen to adapt to the current context, with more digital supports and events, in order to keep its precious links with its partners, clients, suppliers...
If you can't touch our traditional paper card, you can visit our new website! A real digital showcase for our centre, it has been entirely redesigned to highlight our resources (professions, teams, values, projects), means (pilots, laboratories, platforms) and services (consultancy diagnosis; laboratory testings, trainings). You will also find our latest news and simplified access to downloadable documents: annual reports, technical data sheets, press articles, etc.
Together, let's close the book of 2020 and write a new chapter for 2021!