THE CTP

THE CTP, A KEY PLAYER OF ITS SECTOR
THE CTP, A KEY PLAYER OF ITS SECTOR
« There will be a before and after... Heading towards new landmarks of innovation »
The health crisis of the beginning of this year 2020 has impacted the way we think, the way we work and even the way we consider our business models!
Despite this troubled context, the paper industry stood firm in answer to the call for bio-sourced and recyclable products of primary necessity, namely through food packaging and hygiene products. Our industrial partners rose to the challenge of adapting and guaranteeing the continuity of their productions without compromising their principal objective: preserving the health of their teams.That said, businesses in our sector are beginning to feel that this "contextual" demand is now slowing down, despite efforts to invigorate local markets to compensate the upheaval in international trade.
At the Centre Technique du Papier, we were committed to keeping that essential link with our staff and the industry! During lockdown, we deployed the necessary human and digital means in order to maintain the majority of our services towards our clients. Indeed as far back as March, we were requested to contribute our in-depth knowledge of fibre materials and barrier properties in the production of surgical masks.
Like for many businesses, the latest innovations in video-conferencing tools enabled us to reconcile group dynamics with individual work. Some colleagues were happy to go back to work on site as of April, when we relaunched our laboratory activities and pilot tests, so as to swiftly meet the needs of our industrial partners.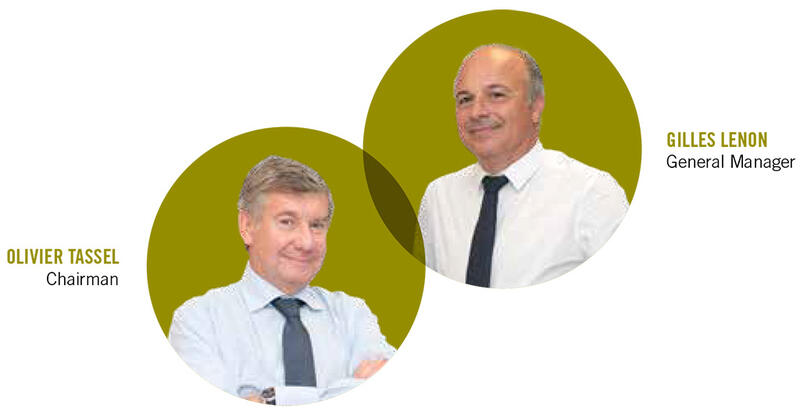 We must commend the commitment and devotion demonstrated by CTP staff and wish to take this opportunity to thank them sincerely for their efforts and levels of adaptability!
For the CTP, 2020 also marks the second year where its research, development and innovation are mainly funded through the industry. Following the deficit of 2019, this year should see the return to a long-term balanced budget, but the economic impacts of the Covid19 pandemic has somewhat blurred this prospect.
Luckily, we have positive indicators that bode well for the future! The French government was very receptive towards the Cattelot report published in June 2019.The report acknowledges the CTI and the CPDE as platforms of acceleration towards the industry of the future and underlines their strategic role in "encouraging entrepreneurs to invest". In such times of recession,
their involvement will be all the more decisive in supporting the ecological transition, digital transformation and circular economy initiatives that lie at the very heart of industry. .
These concerns form the CORNER STONES OF THE COP 2020-2023 of the CTP. This new roadmap, legitimized by the State, Copacel, and supported by the Direction Générale des Entreprises, provides the CTP and its industrial or research partners with a positive framework for exploring unchartered territories of innovation, open to all users and producers of paper and board materials. Thanks to these new landmarks, which urge us to rethink the industry of the future, the CTP is on a steady course towards maintaining its role as a key player of its sector.