THE CTP

Recycling - Deinking
Recycling - Deinking
General informations
The
Recycling - Deinking
team has 45 years' experience. Its first pilot facilities were set up in 1978 and are constantly updated. The team will be pleased to assist you with any issues relating to recyclability and deinkability but also with your recycling/deinking processes:
Tests on your products in order to validate their suitability in recycling and deinking processes, at laboratory or pilot scale.
Production of recycled/deinked pulp made from any type of recovered paper in the laboratory and/or on a pilot in order to take into account changes in raw materials, markets or processes.
On-site auditing, which may include characterisation of your paper for recycling, or the operation of your process in terms of losses, stickies, surface-active agents, ink, whiteness, etc. We may also provide recommendations concerning the existing system or examine the possibility of including a new stage in your line by means of our simulation platform in order to confirm the advantages of making a new investment and to improve your processes.
Better use of the potential of pulp components by means of our pilot-scale fractionation solutions, which can also be tested on site using dedicated mobile platforms.
The Recycling - Deinking team will be pleased to answer your queries and assist you with any issues concerning recovered paper and the processes to be implemented in order to produce recycled pulp. We will make all our technical and human resources available for you, so do not hesitate to contact us!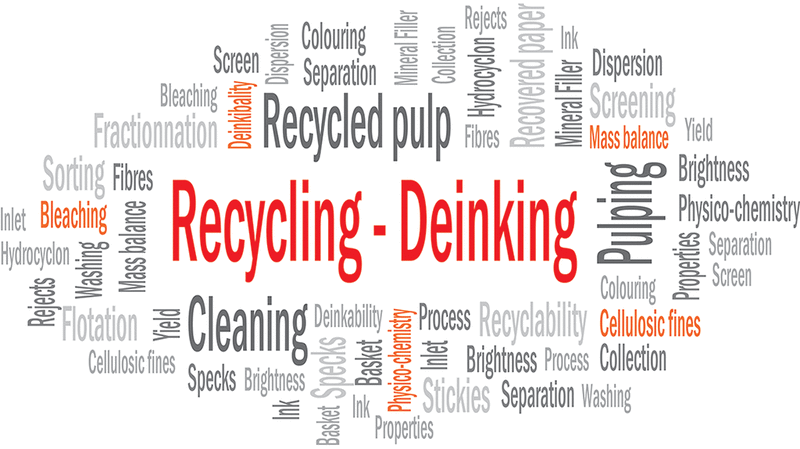 Key figures
3 project managers
5 technicians
2 semi-industrial platforms
---