THE CTP

Interactive Graphic Printing
Interactive Graphic Printing
General informations
Since the outset and the creation of the Douai facility in 1983, the Interactive Graphic Printing team has been dedicated to investigating industrial printability. The CTP's Douai team has high-performance facilities for studying printability in the laboratory using "conventional" equipment available on the market and equipment developed specifically for this purpose.
We draw on an active network of printers using all types of processes and technologies. Why?! In order to test printing on all types of substrate (paper, board, plastic, textiles) in true industrial conditions (full speed, pressure, number of units, ink, etc.).
The team also relies on the skills of papermakers, printers and chemists in order to address any type of issue relating to printing. All aspects of the ink/substrate relationship can be considered.
How? Cooperation with our industrial partners begins with a discussion in order to define the right procedures: printing tests in the laboratory, commercial printing trials, complete expert appraisal, development of inspection tests, or a long-term project.
Thanks to our knowledge of the markets (products, industrial equipment, print forms, inks and other supplies, publishers' and buyers' requirements), we also have a comprehensive grasp of the issues involved.
The Interactive Graphic Printing team will be pleased to answer your queries and assist you with all your printability issues. Do not hesitate to contact us for graphic applications in publication and packaging, functional printing and printed electronics!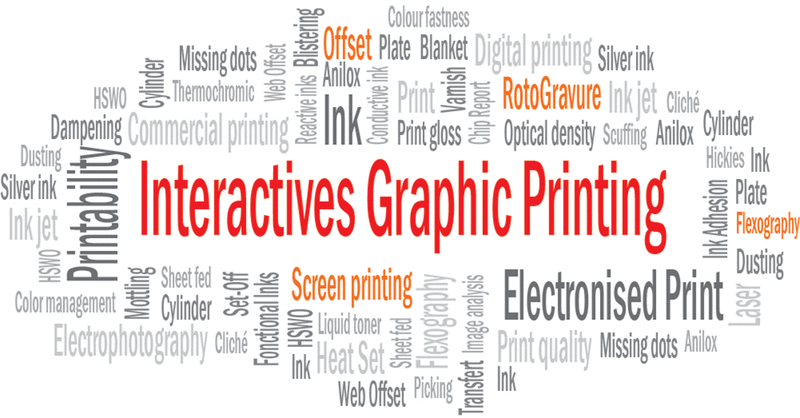 Key figures
1000 m2 of laboratories dedicated to printing
10 specialist experts
8 semi-industrial pilots
---